In the world of nail fashion, few styles have stood the test of time like the French Manicure. This classic nail design exudes sophistication and simplicity, making it a timeless choice for women of all ages. In this article, we'll dive deep into the world of French Manicures, exploring their history, variations, and how to create the perfect French Manicure at home.
The Allure of French Manicure
The French Manicure has captivated the hearts of women around the world for decades. Its clean and understated look enhances the natural beauty of your nails, making it suitable for any occasion. Whether you're attending a formal event, going to work, or enjoying a casual day out, a French Manicure complements your style effortlessly.
The History of French Manicure
Origins Shrouded in Mystery
The origins of the French Manicure are shrouded in mystery. Some credit the creation of this elegant nail style to Hollywood makeup artist Max Factor in the 1930s. Others believe it dates back to 18th-century French aristocracy. Regardless of its beginnings, it has become a staple in the beauty industry.
Variations of French Manicure
The classic French Manicure features a pale pink or beige base with crisp white tips. This timeless look remains the most popular choice.
For those seeking a twist on tradition, a colored French Manicure introduces subtle hues like soft blues, lavender, or even metallic shades.
The French Ombre style blends two complementary colors, creating a gradient effect from the base to the tips. It's a modern take on a classic favorite.
Add a touch of glamour with a glitter French Manicure. Tiny sparkles on the tips give your nails a dazzling finish.
In a reverse French Manicure, the white tips are applied at the base of the nail, providing a unique and eye-catching look.
How to Achieve the Perfect French Manicure at Home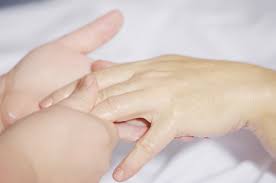 Creating a French Manicure at home is easier than you might think. Here's a step-by-step guide:
Prep Your Nails: Start by removing any old polish and shaping your nails to your desired length and shape.
Apply Base Coat: Begin with a clear base coat to protect your nails and ensure a smooth finish.
Paint the Tips: Using a white nail polish or a French Manicure pen, carefully paint the tips of your nails in a semi-circle shape.
Fill in the Base: Once the tips are dry, apply a sheer pink or beige polish to the rest of the nail.
Seal with Top Coat: Finish with a clear top coat to seal the polish and add shine.
Cleanup: Use a small brush dipped in nail polish remover to clean up any mistakes and achieve a clean look.
Frequently Asked Questions (FAQs)
How long does a French Manicure typically last?
A well-done French Manicure can last up to two weeks, depending on your daily activities and the quality of products used.
Can I create a French Manicure with natural nails or do I need acrylics?
You can certainly create a French Manicure with natural nails. Acrylics are not necessary for this look, but they can be used to add length if desired.
What's the best way to maintain a French Manicure at home?
To maintain your French Manicure, apply a clear top coat every few days to prevent chipping and keep your nails looking fresh.
Are there any variations for French Manicure on short nails?
Absolutely! French Manicures can look stunning on short nails. Just adjust the width of the white tips to suit the length of your nails.
Can I use gel polish for a French Manicure?
Yes, you can use gel polish for a French Manicure. It provides a longer-lasting finish and is less prone to chipping.
Are there any trendy twists on the classic French Manicure?
Yes, trendy twists like the French Ombre and colored French Manicure offer modern variations of this timeless style.
Conclusion
The French Manicure is a testament to timeless elegance in the world of nail fashion. Its versatility and classic appeal make it a go-to choice for women looking to enhance their natural beauty. With the variations available and the ease of achieving it at home, the French Manicure is here to stay.
Enhance your style and showcase your impeccable taste with a French Manicure. Whether you prefer the classic look or want to experiment with trendy variations, this nail style is sure to leave a lasting impression.