Last Updated on July 21, 2023 by
Stream deck is an automatic system used by YouTube and Twitch. Streamers can send alerts, messages, images, and more through this system. It's not accessible easily for everyone due to its higher pricing, larger size, and lack of effectiveness outside of game streaming can turn off some prospective customers. With this system, streamers can play games easily without any disturbance. It allows its users to send instant replies. You don't want to spend too much before seeing if you can stick with it or build an audience. Stream Deck is a beautiful, valuable, and fantastic device if you frequently stream, chat to accomplish, and use some or most streaming software. If this system is not accessible, then there are several other stream deck alternatives. This article will provide many exciting and unique updates about the stream deck and its best alternatives for 2023.
Top 6 Stream Deck Alternatives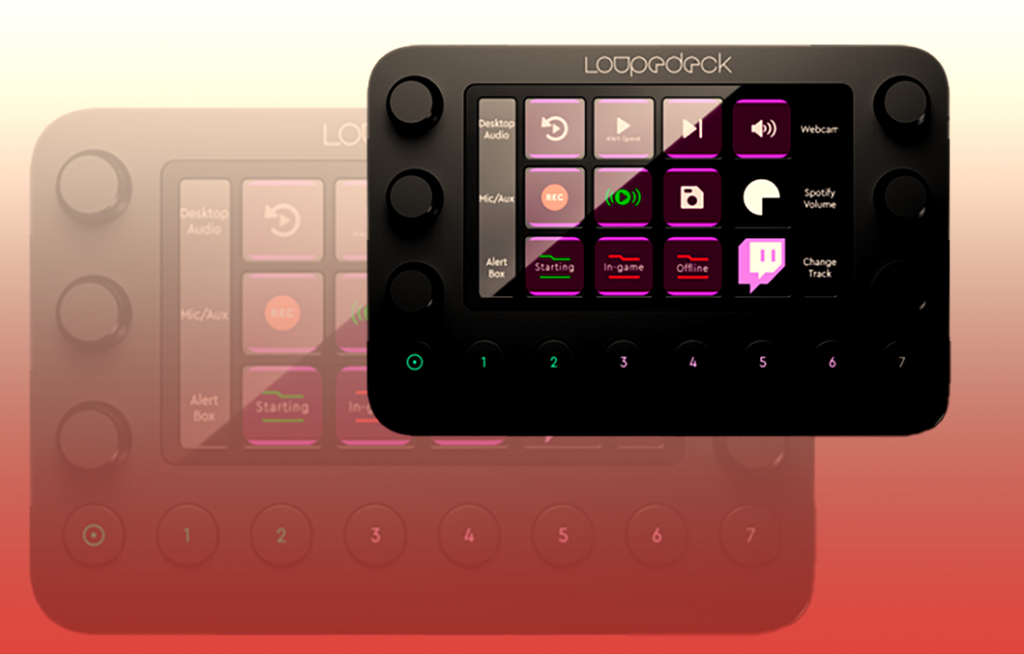 There are several alternatives to the stream deck. Here are some of them:
1. Elgato Stream Deck Mini
Elgato stream deck mini is one of the best stream deck alternatives. It has a cheaper price point. It functions the same as performed by the stream deck. Its game capture supportive software involves Stream Labs, XSplit, YouTube, OBS, TipeeeStream, Mixer, Twitter, and Twitch. It has only six programmed buttons, and you have to pay less for it.
In contrast, there are fifteen buttons in the stream deck. It allows its users to create folders and make the best use of the available buttons for multiple uses. Regular stream decks are available with stands that you can adjust to your favoritism. But Stream Deck Mini does not offer this facility. This device is fixed on your desk. Users can sit at a strange angle to use it.
2. Touch Portal
It is available in free and paid versions. The free version includes limited features with only a few pages. On the other hand, the paid version contains unlimited usage for their streamers. Its supportive devices involve Android, PC, iOS, and Mac. You'll have access to a collection of similar features that you'll find on the stream deck. Users can easily interact with the sound pad and record songs. It also has automatic support for OBS. Through OBS, users can control audio, change profiles or filters, switch scenes, and start or stop recordings and streams. You can easily control your Twitter account, Twitch stream, and more. The touch portal is an excellent device for streamers.
3. Streamlabs Remote Control
It's a free and quickly operating device. Its supportive devices include OBS, IOS, and Android. It has limited usability. This device only functions with stream lab OBS. It also has a user-friendly interface and a decent streaming service. Users will easily access all of its functions, such as switching audio sources, starting and stopping streaming or recording, and more. Using this service on a computer system, you can use the streamlabs deck app as a remote controller. This app is not too customizable.
4. Up to Deck
Its supportive devices include Android and iOS. To use this device on a computer system, you do not need to install any app on your PC. It is well-suited only with OBS. It's a user-friendly service. It contains a wide range of customization options. Users will get multiple options from this service as they can easily control the volume, train multiple animations, play songs or applications, etc. if you don't have enough money to buy this device, then Android and iOS are best to install this service.
5. Stream Deck Mobile Apps
It's another best stream deck alternative. Users can buy this device. They can install this service also on mobile in the application form, the so-called stream deck mobile. Users will get all 15 customizable programmed keys. It has a 30-days free trial. This device works wirelessly. You only have to connect your mobile to the internet to play on this device. It works great with both Android and iOS devices.
Other alternatives are Stream Puppy, Macro Deck, Lioran Board, Matric App, Razer Orbweaver, and the DIY Method.
6. Penclic N3 ControlPad
An updated and enhanced edition of the ControlPad touch keyboard is the Penclic N3 ControlPad. To make it portable, it was built with 22 highly configurable keys, an n-key carryover for better accuracy on different multimedia software, and a small size. Due to its connector capability, it was created to operate with both Mac and PC systems. All individuals involved in content creation can utilize the Penclic N3 ControlPad as a less expensive Stream Deck replacement for streaming or editing multimedia. Due to its plug-and-play functionality, it enables good connectivity and provides simple access to many OS capabilities. It was created to work with both PCs and Mac machines. The N3 ControlPad has internal memory, so switching between PC and Mac systems doesn't need reprogramming your settings. This is one of the best affordable options for an Elgato Stream Deck substitute and is available in black or white. It is priced at a mere $50.
Conclusion
Some of the best stream deck alternatives are mentioned in this article. There are many options for streamers. Some devices give free trials. But some of them are accessible only in paid versions.
Apart from this if you are interested to know about Some Best Streaming Platforms With Free Trials of 2022 then visit our Entertainment category.
FAQs
Can users use their mobile phones as a stream deck?
Yes, users can turn their mobiles into a stream deck. They will also get several keys to program alerts, messages, and replies.
How does Loupedeck Live work?
It's an excellent option for streamers and multiple editors. It provides customized buttons for programming.