Last Updated on August 19, 2023 by asifa
Decorating the room of a teenager can be fun thing to do. You can add different sorts of elements and experiment with different styles to bring a new look to the room.
Before you proceed you should have an idea of what the personality of your teenager is, because you want the style to reflect in your décor. If the teenager is a female you want to add in a bit of feminine side.
Plan
Sit down with him or her and talk to them about this. Try to get to know their idea. Gather ideas from them and ask them If they have any sort of inspiration form online which you can improvise and use. Once you have gathered all the information you draw a rough sketch and make note of what you want to do and go ahead with the plan
Shopping for the stuff
Once you have decided what kind of style you are going for, go shopping for the list you have made. You can get items like, mirrors, luxury bean bags, flower vases, shelves and etc.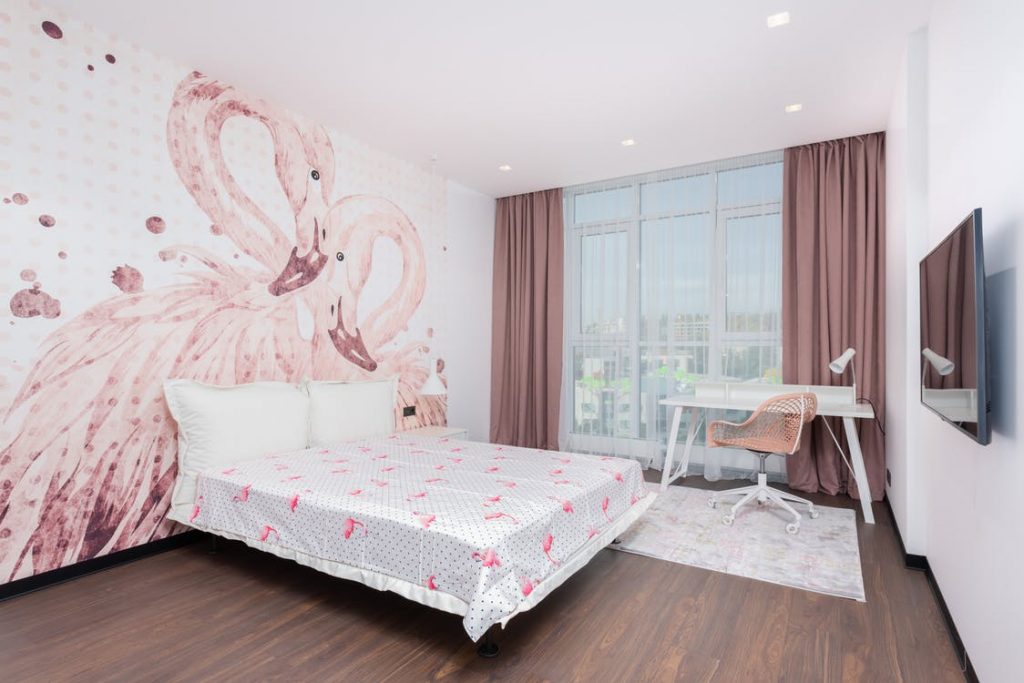 Colour of the wall
Since you are decorating a teenager's room you can be bold with the colours. You can choose one that they like, whether it be pink or red, but make sure it to insert the colours naturally. You don't have to paint all the sides of the wall with the same colour. You can just paint one side of the wall with a bold colour/ light colour and pair that up with some othercolour.
For example, if you are decorating a girl's room who loves the colour pink you can paint the entire room pink or you can paint only the side with the bed with dark pink and paint the rest of the wall with light pink.
Make one piece pop
To decorate the room, you might bring in many decorative items, but create a space for one furniture or piece and make it stand out. Make this one place bold and let the rest of the room fade in elegantly. You can place some Buzz Lightyear Lego Minifig to make your room more decorative.
Put a lot of shelves
A life of a teenager involves lots of books and materials and also stuff they want to collect. Having a lot of shelves would be really helpful for them. Place the shelves near the study desk or on top of their bed.
Placement of the study desk
Since they will be working on their desks a lot, it is good to put it at a place where there is plenty of sunlight. Ideally close to window and place a beautiful study lamp on the desk.
Big wall décor
To reflect on the personality of a teenager, hanging up big décor, art or wallpaper on the wall would be a great way to decorate the room without using floor space.
Add playful elements
When decorating teenagers room place things that they feel attached to like a stuffed toy or cars or basketball.
Read More: Kent Emmons: Net Worth, Relation, Age, Full Bio And More.