Last Updated on October 27, 2022 by Umer Malik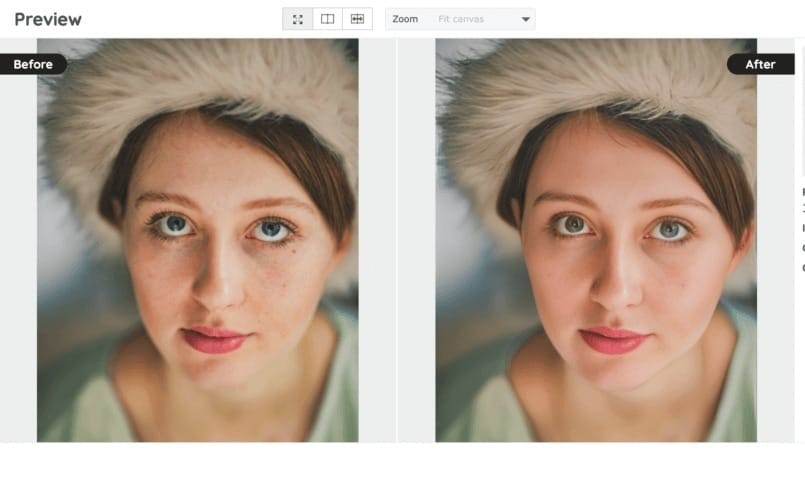 VanceAI has changed the photo editing landscape by developing top-of-the-line tools that are super efficient, fast, and really easy to use. You don't now have to pay designers or learn photoshop skills anymore. The VanceAI Creativity series have made picture editing just one click away. Yep, it's true. With just one click, you can transform any image you want.
Let's take VanceAI Photo Retoucher as an example. You can overhaul any picture from bad to outstanding with it because it enhances the quality. Similarly, you can use different products like VanceAI Photo Colorizer, VansPortrait, Toongineer Cartoonizer, and Photo Restorer to give new life to the images.
Want to know more about VanceAI? Then stay till the end.
Part 1: About VanceAI
VanceAI is an AI and Deep Learning based photo editing tools provider that is gaining popularity as one of the best developers of editing products. There, you can get all the important editing tools you need to change the pictures. You can use Image Sharpener to sharpen images, Toongineer Cartoonizer to cartoonize photos, BGremover to remove backgrounds, Image Restorer to restore old photos and bring them back to life, and many other tools.
Due to this much diversity, its pool of customers has already gone global, and its users are now everywhere. Also, Credible Tech Media, including MUO, Tech Radar, Product Hunt, The Verge, etc., have reviewed the VanceAI tools and praised them.
Let's have a look at VanceAI's vital features.
Features
The top-notch features users enjoy by using VanceAI are:
VanceAI products offer one-click tools (fast services) because they are powered by AI and Deep Learning.
Every process of VanceAI products is 100% automatic.
With the help of VanceAI Image Upscaler, you can enhance any image you want.
You can remove blurriness and noises with VanceAI Denoiser.
Removing the background is now five seconds away because of VanceAI Background remover.
You can go for Batch/Bulk processing and edit more than one image simultaneously.
VanceAI provides free credits, which you can use to check whether its products are worth it or not.
The Protection or Security system is also strong, and the edited image will be removed from the VanceAI database within a day.
Pros
Offers you more than 20 editing tools.
Supports the top three popular photo formats (JPEG, JPG, and PNG).
Every tool is fast in action.
Excellent customer service.
Suitable for both Android and iOS.
The prices of tools are lower than most editing tools.
Cons
Export options are not flexible.
Now, it's time for brief details of the VanceAI Creativity series.
Part 2: VanceAI Creativity Series Review
VanceAI Creativity Series is a bundle of photo editing tools that every person needs to edit images. It is one of many reasons to love this company because you can get every tool you need on their homepage with just one click. On top of this, VanceAI does not demand you to download any additional tools or to pay any extra fees.
Here are the top tools in the VanceAI Creativity series you must use whenever you want to edit the pictures.
VanceAI Photo Restorer: Bring Old Photos Back to Life
VanceAI Photo Restorer is a go-to old photo restoration tool for designers and professionals. Its mode of action is automatic, which utilizes the modern AI Photo Restoration technology to get rid of scratches, spots, tears, or anything that is damaging the picture's quality.
But that's not it.
VanceAI Photo Restorer also sharpens the image and enhances the resolution. Furthermore, it has an automatic face detection technology that will make the faces in the image clearer and more prominent. The best part? Everything will happen within 10 seconds only.
So, if you have a damaged picture, run it through this VanceAI photo restoration tool and give it a new life.
Toongineer Cartoonizer: Cartoon Yourself Online
Toongineer Cartoonizer is a one-of-a-kind tool that can transform you or anyone in the image into a cartoon in no time. It uses the latest AI AnimeGANv2 Algorithms that make it highly efficient and ultra-quick. Just drag your Image to Toongineer Cartoonizer and start the processing. You will have a cartoon of yourself within seconds. It's that easy to turn the photo into a cartoon now.
One more reason to love this tool is that it has freed people from adding filters or effects. It is indeed frustrating to go through every filter and select which one will suit the best. Luckily, this AI Image Cartoonizer has relieved people from this.
VansPortrait: Turn Photos into Line Art
Want to have sketches of yourself? Then, don't go any further than VansPortrait. It is the topmost VanceAI product that can turn picture into line drawing within five seconds only. This conversion is all automatic because of GAN Artificial Intelligence. It detects the faces and makes a sketch of them as it is.
VansPortrait can also give an anime touch to images, which makes them super cool. It is because VanceAI has added AnimeGanv2, which quickly deals with any complex image.
So, stand out on Instagram, Reddit, and other social media by using Sketchy Images of yourself.
VanceAI Photo Colorizer: One Click to Colorize Photos
VanceAI Photo Colorizer is another handy AI colorize (photo online) tool that can fill colors to any old photo with one click only. People usually have old pictures of their grandparents or great-grandparents, which are black and white. Well, you can effortlessly colorize photo online using this VanceAI Colorizer.
When you use this VanceAI tool, the old image will feel like it was clicked today. It's that good!
But wait. There's more!
In addition to this, you can also colorize historical images, figures, and films using this tool. The early 1900s till World War Two had seen lots of heroes. Check how they really looked back in the day by uploading their black and white images into VanceAI Photo Colorizer and then processing it there.
VanceAI Photo Retoucher
As the name suggests, VanceAI Photo Retoucher gives a new touch to your unattractive or low-resolution images in a blink of an eye. How? Well, it works multi-dimensionally. This tool sharpens the picture, adjusts the color saturation, maintains proper brightness, and creates the perfect contrast. Plus, it also enhances the light around your face to make it more prominent. All of this leads to a DSLR-quality image which you can then post on social media happily.
But don't think that you will have to use complicated brushes and layers to do this. VanceAI Photo Restorer is super easy to use as you will only have to click only once. No kidding!
Since this tool is way too precious, here is the guide on how to retouch photo online using it.
Part 3: Guide to Use VanceAI Photo Retoucher
You can use VanceAI Photo Retoucher in two simple ways. Both ways will give new life to your images within seconds if you just follow the easy steps.
Method 1: Visit VanceAI Photo Retoucher Official Product Page
Step 1: Open VanceAI Photo Retoucher Product Page and drag the image on the "Click to Upload" option.
Step 2: Choose whether you want to adjust color or brightness and start the processing.
Step 3: The image will then be changed into a crispier and high-resolution one. Just click on Download to end the process.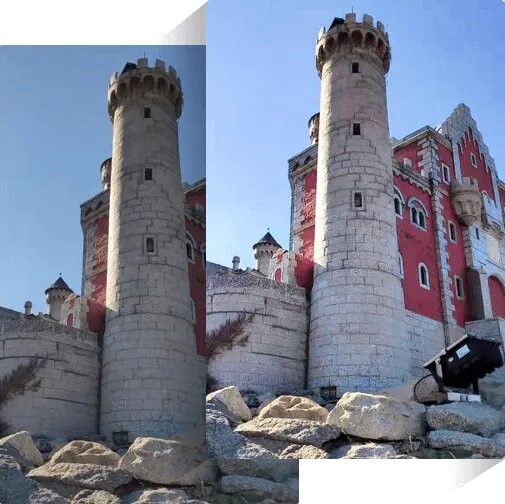 Method 2: Visit VanceAI Retoucher Workspace
Another way to retouch your photos using VanceAI Retoucher is by visiting the VanceAI Retoucher Workspace. Upload the image you want to transform and click on "Start to process." After a few seconds, the VanceAI Retoucher will overhaul the image's quality completely. You can then save it on your device and upload it anywhere you want. It's that easy to (AI) photo retouching!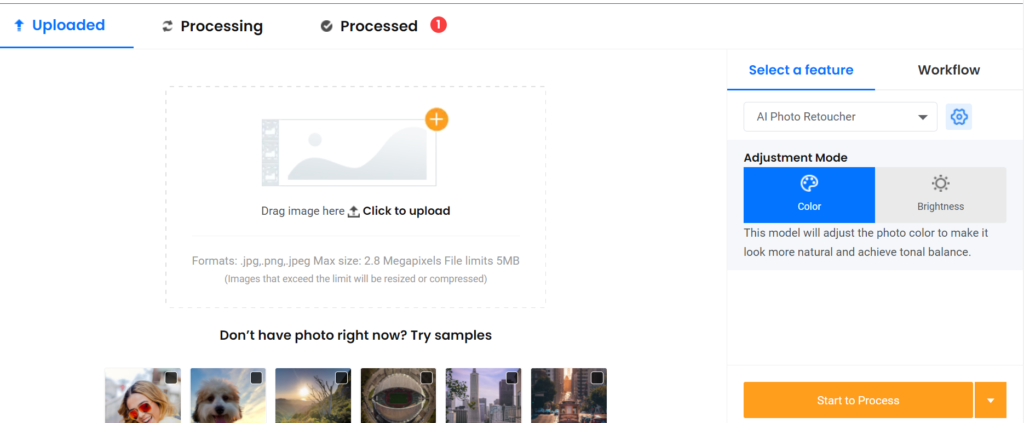 Final Words
All-inclusive, the VanceAI creativity series is a pack of top-notch editing tools that can turn any image from dull to elegant within seconds. You can sharpen the photos with Image Sharpener, get rid of noise with VanceAI denoise, remove backgrounds with BGremover, transform pictures into cartoons and do much more using VanceAI Products.
One top product that is an all-in-one tool to change any image's quality into high resolution is VanceAI Photo Retoucher. Get help from all of these tools and feel like a Pro Designer.
Other Choices from VanceAI
VanceAI Photo Dehaze
If you have any hazy pictures, then you can improve their quality and make them clearer with the help of VanceAI Photo Dehaze. How does it work? Well, this tool improves contrast, gets rid of blurriness, and reduces noise and artifacts. All of this happens within five seconds only.
VanceAI Image Upscaler
VanceAI Image Upscaler is a photo enlargement tool that can upscale pictures up to 800 times. This tool uses advanced AI Algorithms to enhance the image and remove pixelation and blockiness at the same time. That is why the picture appears top-quality without any blurriness.
So, use VanceAI Image Upscaler and enlarge photos effortlessly!
Apart from this if you are interested to know more about VanceAI Image Upscaler Review- Upscale Images and Maintain Resolution then visit our daily bites category.